Project Overview
Complete redesign of the digital presence of Lysistech GmbH, a medical device company based in Northern Germany. The website boasts a vibrant, minimalistic design with a streamlined approach to content, which counters the conventional burdens associated with content-heavy websites within the healthcare sector. Our focus was on creating a interactive, visually guided user experience that would simplify the product navigation and presentation. We achieved this through the implementation of custom CGI solutions 3D product viewers & imagery that complement the website architecture. Custom sector-specific regulatory features such as extensive claims form and a technical documentation repository were also added. SEO & API-integrations were also effectively implemented. Our work resulted in immediate increase in traffic by over 900% and positive feedback from new and existing customers of Lysistech GmbH.
Features
– Web Design
– 3D Modelling
– Medical Writing
– SEO + Social Media
– Multi-language
– Deadline: 6 weeks
– 900% traffic increase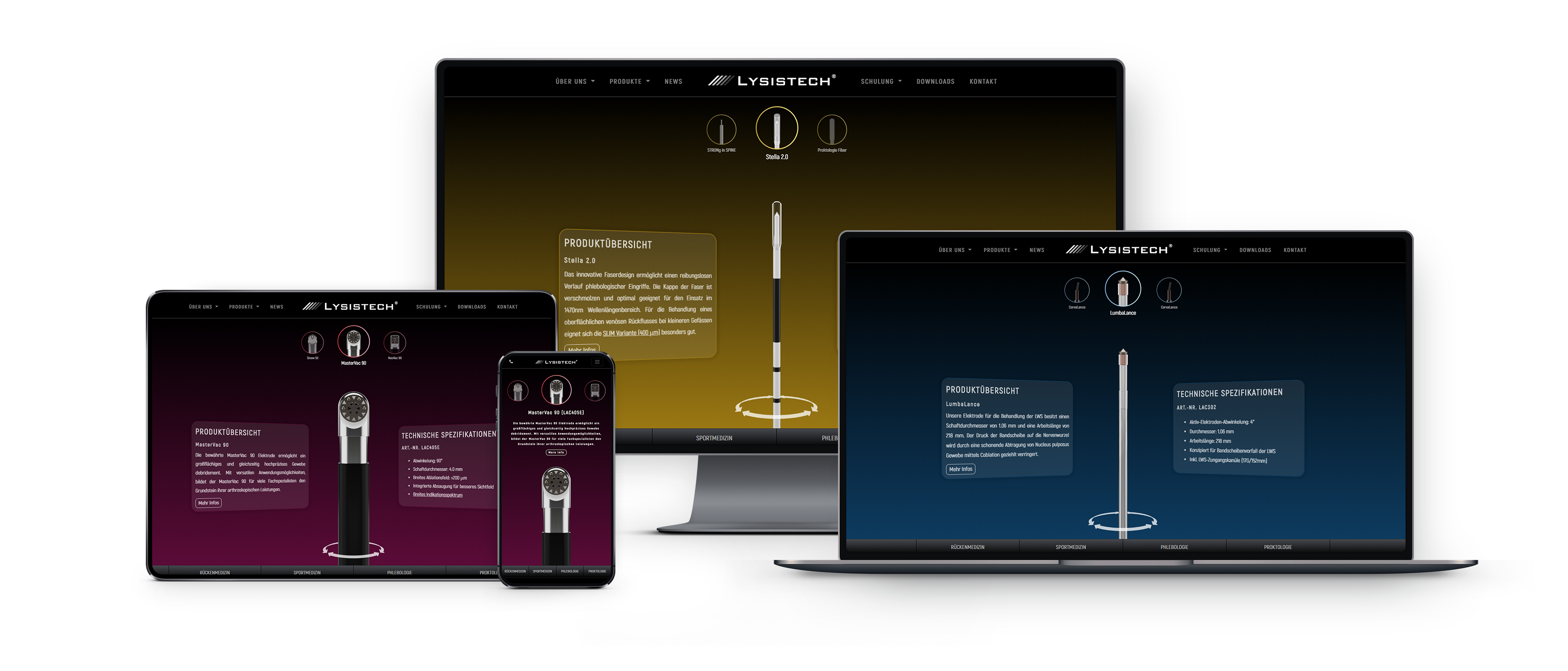 VISUAL PRODUCT NAVIGATION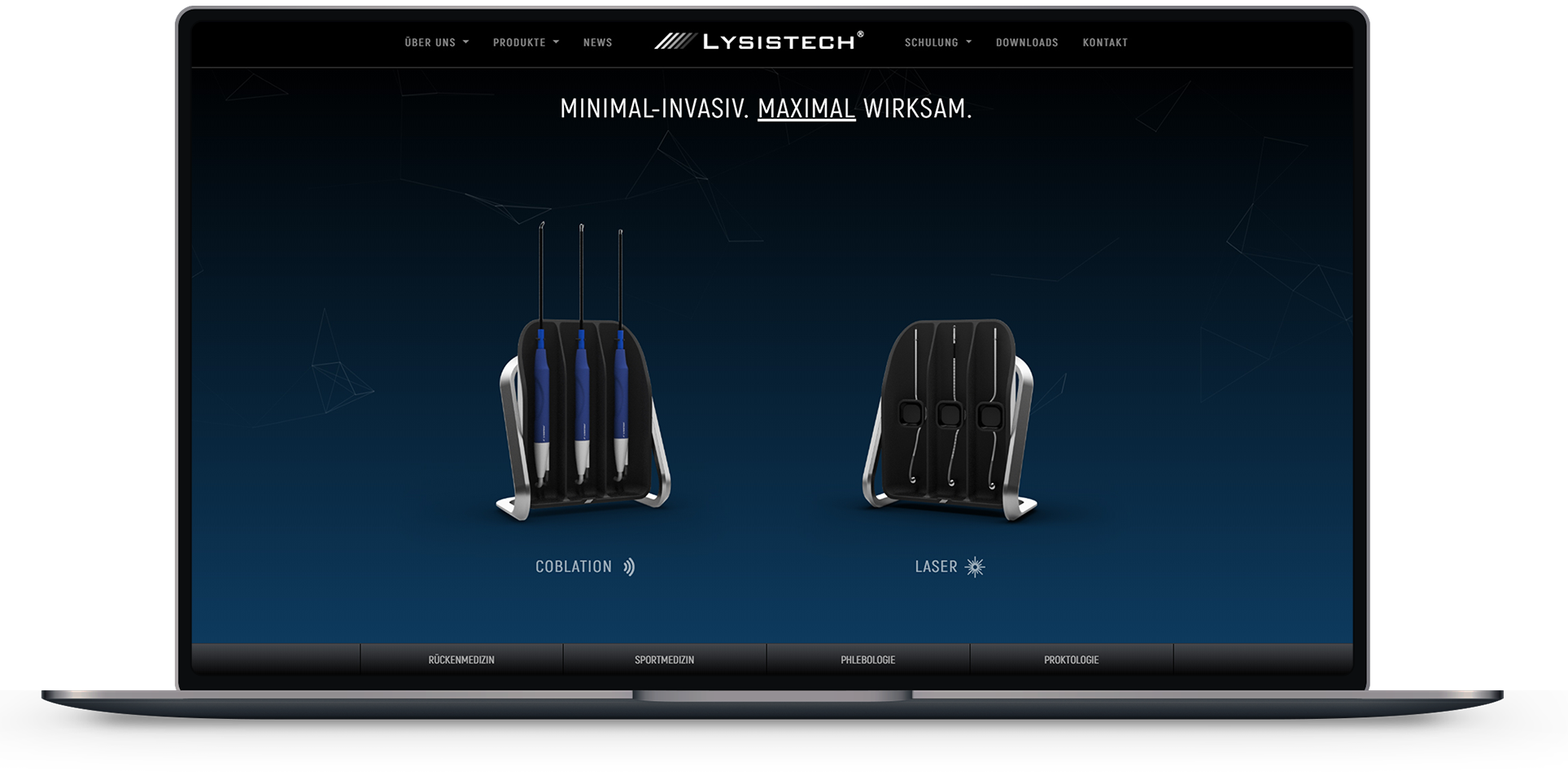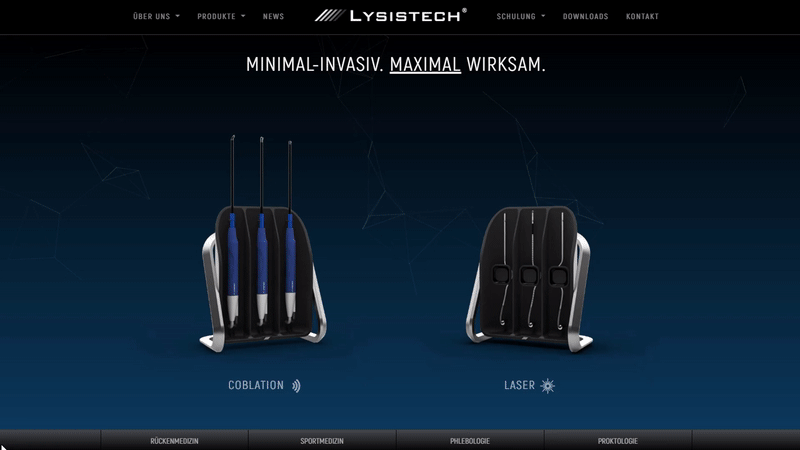 Navigation Logic
To streamline the site navigation, we developed a visual product selector for the landing page. The selection tool categorises the companies product range based on surgical techniques and branches of medicine, thereby narrowing down the product range and decreasing search time. To achieve the necessary aesthetic, we designed custom product display racks that were subsequently 3D modeled and rendered to create high fidelity imagery for the navigation tool.
CUSTOM 3D VIEWER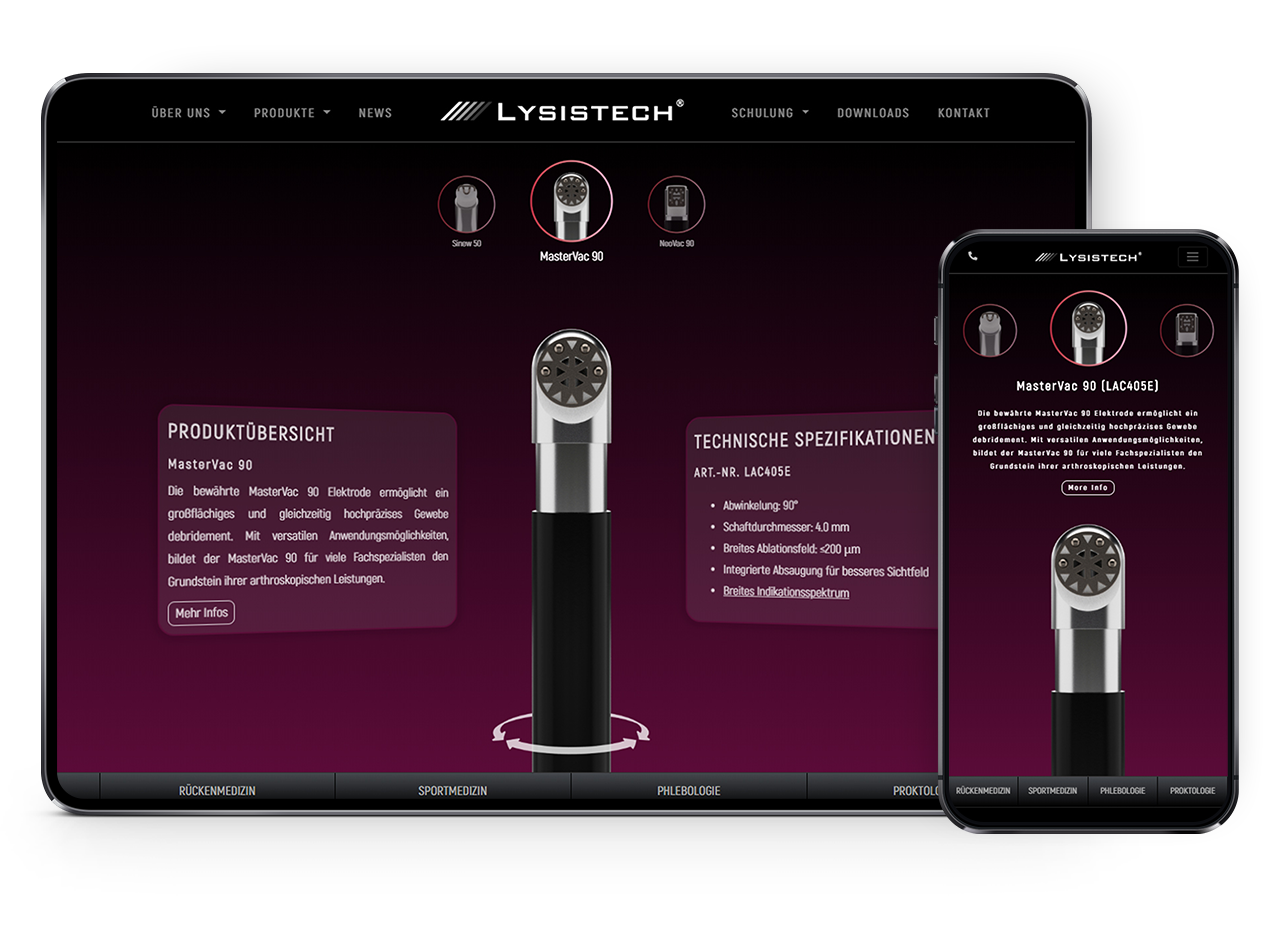 Custom 3D Viewer
A considerable amount of effort was directed towards creating a visually-engaging product experience. Since surgical experts often rely on structural details of their surgical devices, we chose to provide a 3D-visualisation of every surgical device that is directly used on patients. The imagery used provides even higher resolution details that may often be missed by photographic counterparts, which means the customer can truly assess the applicability of a given device. In summary, this feature allows clients to make an informed decision to pursue further information and assistance from Lysistech GmbH.
Product Divisions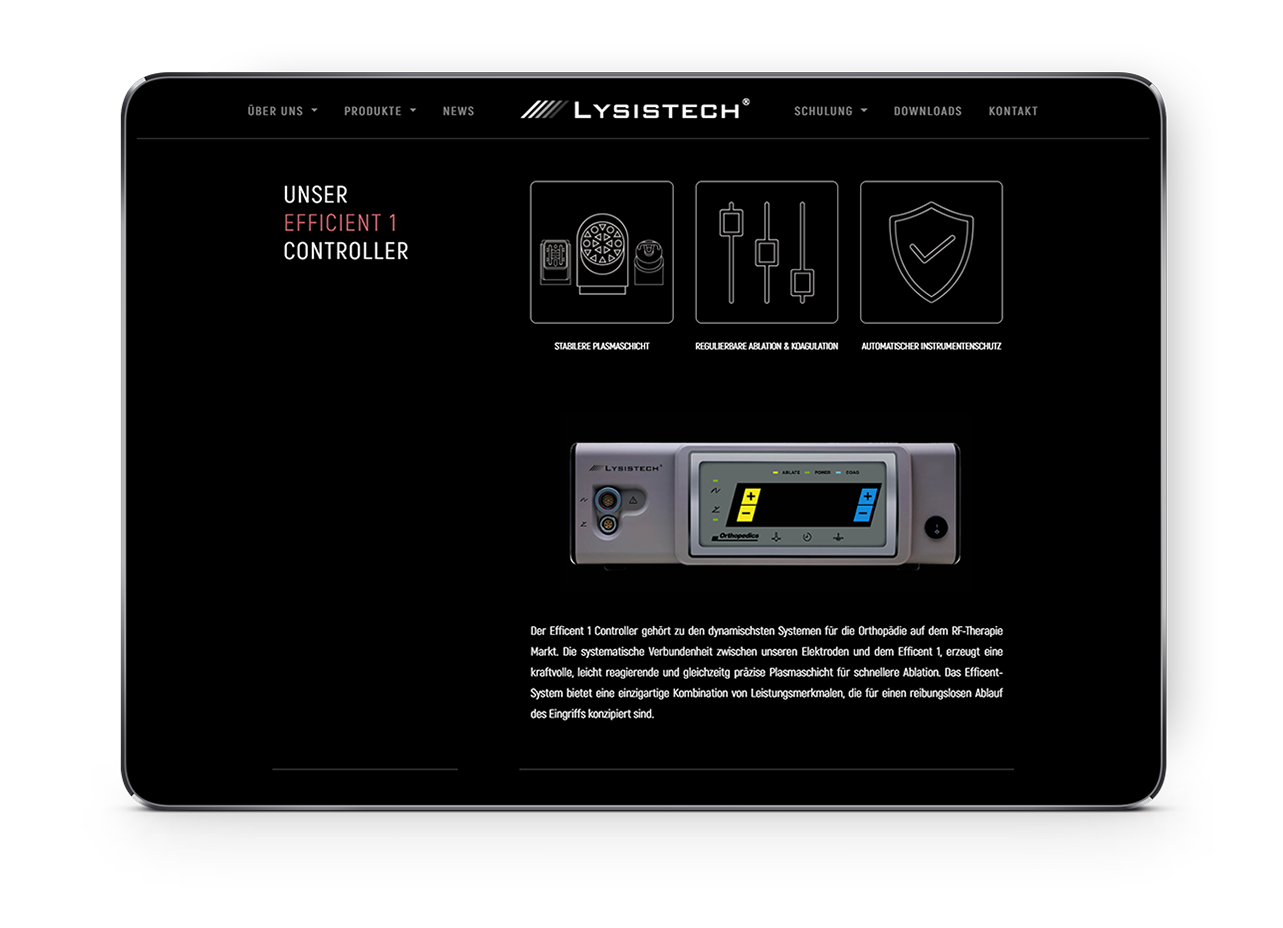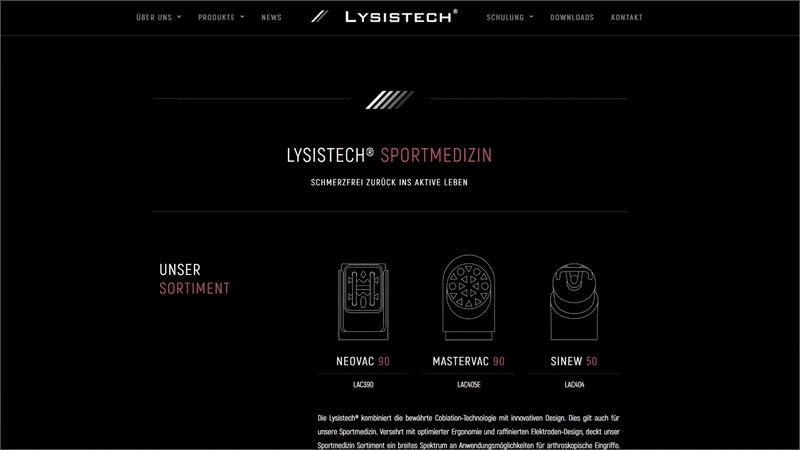 Product Categorisation Logic
To further aid in the product navigation experience, we made the informed decision to stratify and reshuffle some of the previous product division structures used. Each product division with its respective 3D selector was underpinned by a general information page. The latter included key medical accessories, common technical features in the range and clinical indications. Collectively, this allows users to access key information related to a given product in a highly condensed and relevant manner. With the built-in product enquiry form, any additional information can be requested without the need to change pages.